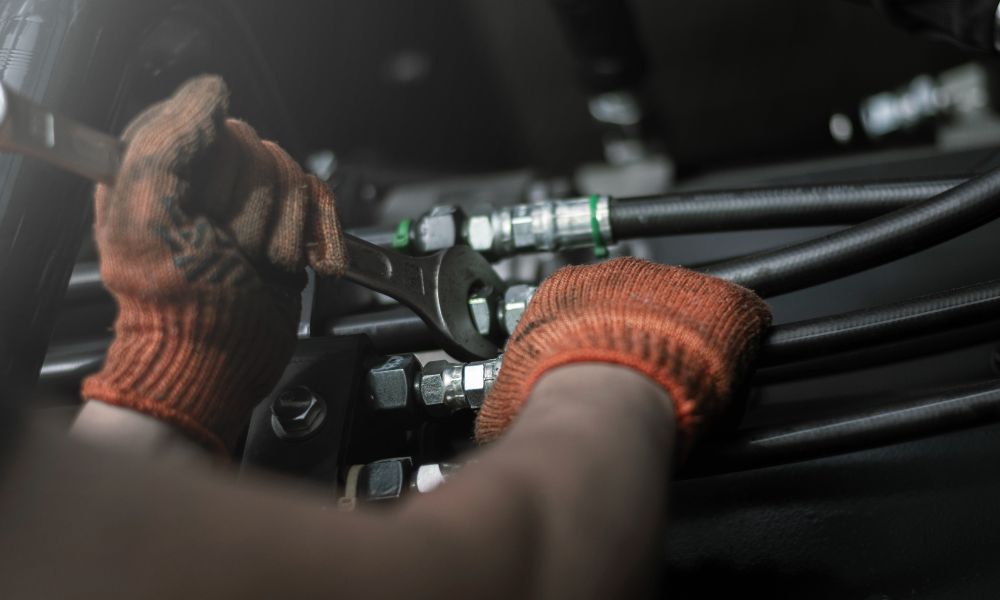 Have you been keeping up with your hydraulic hoses maintenance schedule? We explain all the benefits that come with frequent hose maintenance in our guide.
by Scot Ranney • February 07, 2023
---
Hydraulic hose maintenance is either neglected or done too infrequently. Below, we'll explain the many benefits of keeping up with hydraulic hose maintenance, from a safer working environment to greater long-term value for the owner.
Long-Term Value
The primary benefit of maintaining a hydraulic hose assembly is no different than the benefit of regular maintenance on a car—it keeps it working for longer, which means more value for the owner. We don't have to tell anyone that owns and operates a hydraulic hose assembly how expensive they are, so there's a strong motivation to make the hoses and fittings last as long as possible.
The best way to ensure these hydraulic hoses and fittings earn their value is to use them as long as possible, and the best way to ensure longevity is with continued maintenance.
Prevent Major Problems
Another benefit of keeping up with the hydraulic hose maintenance schedule is that it helps owners avoid major issues and ruptures. Regular maintenance and inspections allow smaller leaks and cracks to be identified and fixed before they worsen and become significant failures that are much more costly to repair than small leaks.
As a hydraulic hose shop, we offer help and services to owners looking to maintain their hose assembly, including hydraulic pressure tests. A hydraulic pressure test pushes a hose assembly past its limit so that minor leaks and cracks that would otherwise go unnoticed are much easier to find and fix.
Learn About Equipment
Many people needing a hydraulic hose assembly may know little or nothing about the hoses themselves and how they operate. Regular maintenance and inspections are an excellent opportunity for owners to learn more about assembly.
Maintenance helps the staff understand the equipment as it ages, where it regularly has issues, and where to focus resources. With the knowledge gained from maintenance and inspections, owners can better prevent major issues in their hose assembly.
Reduced Downtime
As we discussed, regular maintenance helps owners prevent catastrophic failures that may doom their assembly and cost a fortune to repair. Also, the added familiarity of the system that frequent inspections and maintenance bring can expedite repairs and reduce downtime.
Less downtime means more productivity and money in the owner's pocket at the end of the day.
Safer Environment
There's no doubt that maintenance and inspections have financial benefits to hydraulic hose assembly owners, but it also creates a safer working environment for everyone. More maintenance means fewer problems and faster fixes. It also ensures the hoses and fittings always comply with the necessary safety standards.
Frequent maintenance has many monetary advantages, but nothing trumps the assurance that the hoses and fittings are up to code and part of a safe working environment.
---
overall rating:
my rating:
log in to rate